To view the detailed information of a driver:

1) Scan your computer with Driver Easy or click the Update screen.
2) View the information of a driver (there are two ways to do so):
a. Click the driver name.
b. Or click the arrow next to the Update button of a driver, then click View Details.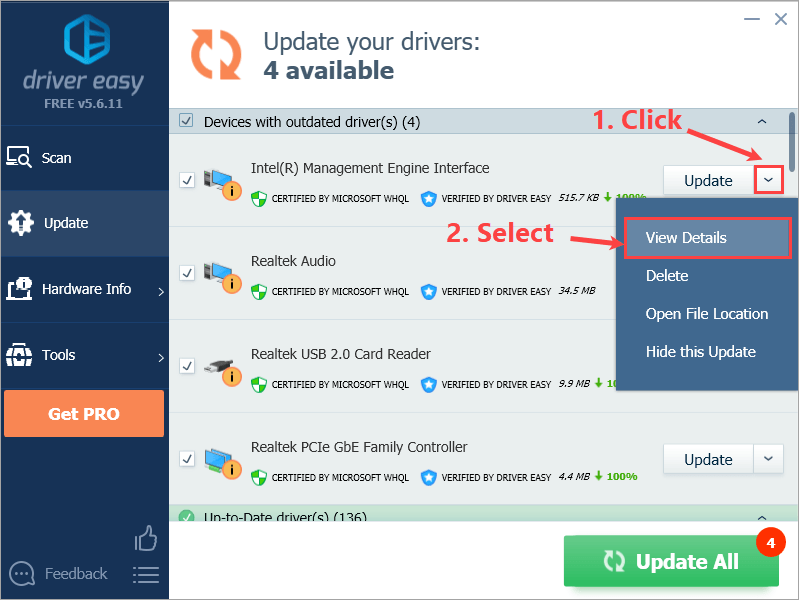 The driver information includes the names, providers, release dates and versions of your current driver as well as the new driver.